Recruiters Comments: Our multinational client is currently seeking an experienced Product Owner for a permanent position in the mid-west. 
Competitive salary and an excellent benefits package on offer.
Job Description: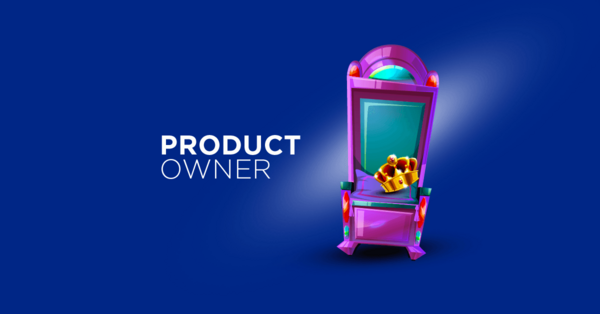 Our multinational client is currently seeking an experienced Product Owner for a permanent position in the mid-west. Competitive salary and an excellent benefits package on offer. We are seeking an experienced, self-motivated Product Owner to join our clients Product team to help build industry-leading features, tools and products on their SAAS proxy-voting platform. This position will provide the opportunity to work with multiple Agile dev teams (Scrum & Kanban)across a variety of applications and tools.
Responsibilities
• As a member of the Product team, serve as the Product Owner for multiple development teams across multiple client products:
o Elicit requirements from internal and external stakeholders to understand business direction, problems to be solved and customer jobs to be done
o Collaborate with a cross-functional team identifying solutions within defined timelines, resource assignment, value and priority
o Understanding and managing stakeholder expectation by rationalizing your approach with evidence-based decision making
o Maintain a product backlog according to business value or ROI (JIRA & Azure DevOps)
o Curate user stories and bugs through collaboration with the development team and key stakeholders
o Gather insights and feedback internally and externally to help guide the vision of the Products and future iterations
o Provide regular direction and guidance to the development team
o Mitigate impediments impacting successful completion of development goals
o Provide regular status updates to stakeholders regarding the delivery of new functionality and fixes
• Report to and collaborate with the Senior Product Owner to help ensure our client is always working on the highest priority initiatives
• Interact directly with both internal and external stakeholders (vendors, partners and clients) on key development initiatives
• Keep abreast of Agile/Scrum best practices and trends in technology and development methodologies
Required Skills & Experience:
• BA in Computer Science, Engineering, Business or similar relevant field or equivalent previous working experience as a Product Owner or BA
• 1-3 years of Product Owner/BA experience in an Agile development environment
• Business and technical expertise necessary to work independently with stakeholders
• In-depth knowledge of Agile process and principles, particularly Scrum & Kanban
• Outstanding communication, presentation and leadership skills
• Conscious documenter, ensuring knowledge sharing and transfer through each stage of the Product Development process
• Strong analytical skills for evidence-based decision making
• Excellent organizational and time management skills
• Sharp problem-solving skills
• Creative thinker with a vision
• Empathy for internal and external customer needs
• Self-managed and motivated; detail-oriented
• Proficiency with JIRA, Azure Devops & Slack
• Experience with SQL & SSMS desired but not mandatory
Clicking the "Apply Now" button means that you agree to the processing of your personal data for the purposes of current and future recruitment processes, carried out by QPTech in accordance with the provisions of the General Data Protection Regulation (GDPR) (EU) 2016/679.You also agree to share your personal data with other entities of QPTech and potential employers for purposes related to the recruitment process. QPTech may also contact you from time to time to inform you of events we are hosting that you may find interesting.
Providing data is voluntary, you have the right to inspect, correct or request deletion of your data at any time. A request to delete data means withdrawal from any further engagement in QPTech's recruitment processes and will result in the immediate deletion of your data. If you do not agree, please do not click the "Apply Now" button.
Role:
Salary
: DOE
Recruitment Contact
Contact: Keith Toomey
Telephone: 061-209513
Email: hr@qptech.ie
Apply For This Job
Share This Job
Be social and spread the word ...